Blue Water Task Force Water Quality Monitoring Program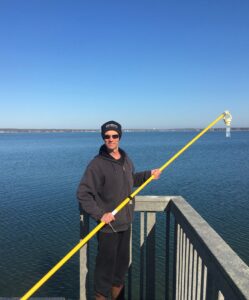 Peconic Baykeeper is a proud partner in the Blue Water Task Force, a volunteer-run water quality monitoring and testing program managed by The Surfrider Foundation that monitors over 60 sites on the East End. This program identifies any potential problems with bacteria pollution we may face in our coastal waters, allowing us to be proactive in protecting our local waterways and waterway users. The majority of these sites are not classified as "public bathing beaches" and are otherwise untested by the Suffolk County Department of Health Services or other entities.
Water samples are collected year-round (weekly during the summer months) at various beaches on the East End with processing done at our lab at Peconic Baykeeper's Hampton Bays office.  Water quality alerts are shared through our Facebook  and Instagram accounts with historical and current data also being found on the Blue Water Task Force website. We hope to expand this program to the North Fork in the future and are welcome to public input to identify new monitoring sites.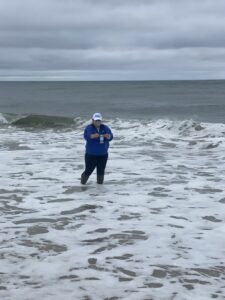 Why Is This Important?
The samples we take from our local beaches get tested for Enterococcus, a coli form bacterium that indicates fecal pollution (human or animal waste) and other pathogens that can lead to skin irritation and illness in people and pets. Fecal pollution also acts as a fertilizer for toxic algal blooms that are dangerous for people, pets, and wildlife. Before heading to the beach, check the above links for the most recent test results and warnings.
What Have We Learned?
In 2017, The Surfrider Foundation's Eastern Long Island Chapter released "What's In Your Water?," an analysis of their four years of water quality testing on the East End. They found:
Bacteria levels tend to be higher in creeks and in closed, still bodies of water than at open ocean and bay beaches.
Bacteria levels are higher during summer months (June-October).
Higher bacteria levels are measured after rain events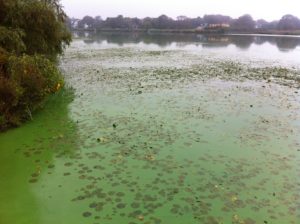 How Can You Stay Safe?
The following tips will help to protect yourself and your family from getting sick at the beach:
Only swim at ocean or bay beaches with lifeguards on duty.
Avoid swimming 24-48 hours after it rains, especially in ponds and enclosed bay and lake sites.
Keep your kids out of streams and runoff at the beach.
Never enter the water where Blue-Green Algae Bloom signs are posted. Don't let your dogs in the water either!
Rinse with freshwater before you eat or leave the beach.
---
---